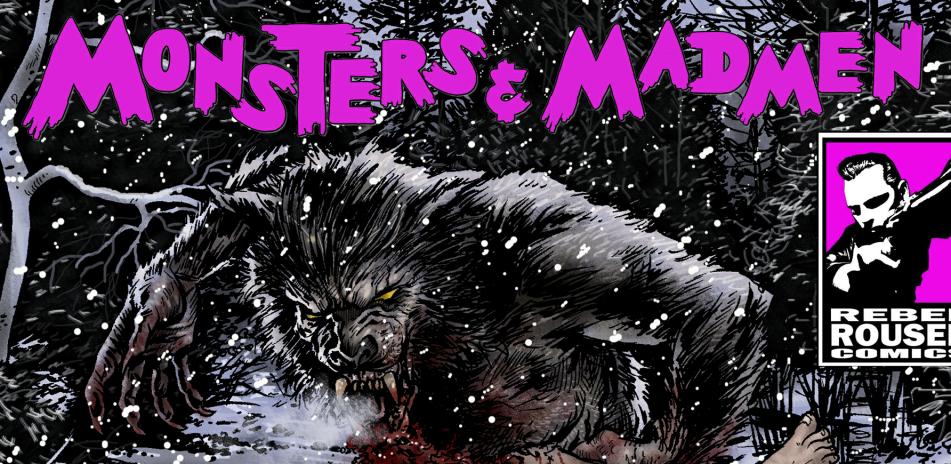 I've been working for HorrorHound Magazine for a few years now and through my association with the publication not only have I been able to draw all of my favorite movie, tv and literary monsters and madmen for thousands of horror fans all over the world, but I've actually connected with a lot of their readers who say that when they look at my work, they can see that I have a great love for this genre called horror.  And it is true.  Ever since I was a kid, I was fascinated with the darker side of the world and as a preteen I fell in love with the horror film.  I started appearing at horror conventions and I noticed that there are two kinds of horror artists out there;  there are the artists like me who produce images based on film characters and then there are artists who produce work completely from their own imaginations.  While their work may have been inspired by movies, literature and such, their drawings are completely their own making.  It got my gears turning.  And the result will be this collection of drawings I am doing.  I decided to make a list of 100 monsters, madmen and figures from the world of folklore, reality, literature, film and legend and interpret them in my own way with completely original illustrations.  This is my celebration of all things mad and macabre and I hope these works will connect with other horror fans the way my work with Horrorhound has over the years.  The series will be printed in a collection of magazines later to be collected in one large trade.  Keep checking out the site, I will be adding new drawings weekly. 

All of these prints are available for sale.  They are all printed on 11X17 Cardstock and run $10 each plus shipping costs.  To order, please contact us as MalevolentNate@hotmail.com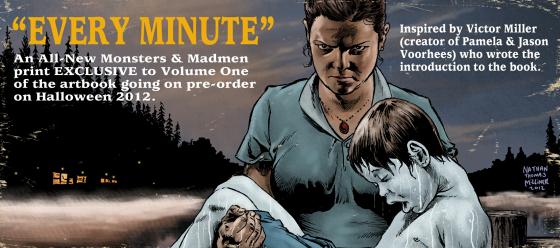 BUY NOW!!  MONSTERS AND MADMEN VOLUME 1

20 original Full Color drawings, 50 pages in all with an introduction by Victor

Miller (screenwriter of Friday the 13th)  Write MalevolentNate@hotmail.com to order your copy today!