"Nathan Thomas Milliner is a master storyteller."--Comicthoughts.com



Nathan Thomas Milliner was born and raised in Louisville, Kentucky.  After seeing the 1989 film "Batman", Nate decided he wanted to make comic books and after 14 years of studying the medium he finally made his dream come true when his crime saga "The Malevolent" made it's debut in the pages of "Feral Comix Presents #1" in 2003.  In 2006, Nate began publishing his own set of graphic novels for "The Malevolent" series to rave reviews.  In 2007, Nate published his first horror comic, "Girl Number Three" which was soon being adapted to film by a local filmmaker, Herschel Zahnd III, who believed it to be "one of the best horror stories I've ever read."  The film was released in 2009.  During all of this, Nate was also able to fullfill yet another lifelong dream of working in the horror genre when he became a staff artist and writer for Horrorhound Magazine, producing two covers for the publication in 2009, one of which earned him a Rondo Award nomination in which he took second runner up honors. 

In 2012 Nathan was tapped by Shout! Factory to be the premiere artist on their new sister label "SCREAM! FACTORY" and commissioned him to provide original artwork for the dvd/blu ray special editions of Halloween II, Halloween III: Season of the Witch, The Funhouse, Terror Train, Deadly Blessing, The Burning and The Howling. 

Nathan has recently published Volume One of his Monsters and Madmen artbook series--his first artbook.  And he has just finished writing and directing his first directorial effort with the film "A Wish for the Dead" set for release in Summer 2013. 

Nate lives in Kentucky with his wife Brenda and their daughter Lily.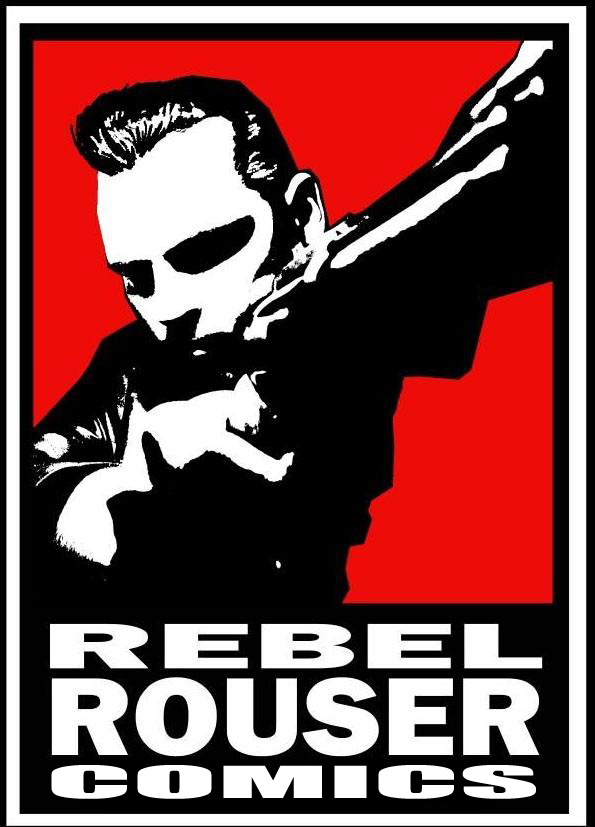 It has been a while since the site was updated so this is overdue news but Nathan was tapped by Shout! Factory in the Fall of 2012 to be the premiere artist for their sister label "Scream! Factory which specializes in horror films being released as special editions on dvd and blu ray.  Nathan provided artwork for the covers of their releases of Halloween II, Halloween III, Terror Train, The Funhouse, Deadly Blessing, The Burning, The Howling and Day of the Dead.  

CHASTITY BITES MOVIE POSTER

Nathan was hired by producer/writer Lotti Knowles and director John Knowles to provide poster artwork for their new horror comedy flick "Chastity Bites" which is said to be Buffy the Vampire Slayer meets Mean Girls.  The film is set to premiere on June 1, 2013 in Hollywood. 

DERBY CITY COMIC CON 2013

Nathan will be a guest at the Derby City Comic Con in Louisville, Kentucky in June of 2013 at The Kentucky Convention Center in downtown Louisville.   


JOE DANTE RETROSPECTIVE BOOK COVER ART

Nathan was recently hired to do the coverart for the book "Scared Silly: The Films of Joe Dante" due out in 2013 which is a retrospective of the directors films such as Gremlins, The Howling, The burbs, Matinee and Piranha.

THE LOUISVILLE GORE CLUB ANNIVERSARY

Nathan has been selected to be a special guest at the third year anniversary of The Louisville Gore Club at the Seidenfaden Cafe on E. Breckinridge St in Louisville, KY on Sunday June 2, 2013.  Nathan will be selling his artwork and has selected 5 films to screen.  It all begins at 9pm and the films screening will be Girl Number Three, Haute Tension, King of the Ants, The Hills Have Eyes (2006) and The Texas Chainsaw Massacre (1974)   


Along with Volume 2 of "Monsters and Madmen", Nathan is working on a third artbook titled:  "METAL IN BLACK" which will feature over 40 original black and white illustrations inspired by songs and music from some of the best in hard rock and heavy metal.  To the left is a look at a drawing inspired by the Alice in Chains classic, "Man in the Box".  This will most likely be available mid to late 2013. 

COVER ART FOR HALLOWEEN 3-6 COMING TO AUSTRIA

Nathan was recently hired by NSM Records in Austria to provide original cover art for their media book dvd releases of Halloween III:  Season of the Witch, Halloween IV:  The Return of Michael Myers, Halloween V: The Revenge of Michael Myers and Halloween VI:  The Curse of Michael Myers